Who participated to marelibri creation ?
Development : Livre Rare Book technical team. Blog.
Graphics : Delphine Jaffrès from Pied D'alouette.
And of course the 5 founding web site and their representatives :
Nicolás Poyato - Uniliber, Christoph Schaefer - Prolibri.de, Pascal Chartier - Livre-Rare-Book.com, Sergio Malavasi - Maremagnum.com et Piet Wesselman - Antiqbook.com.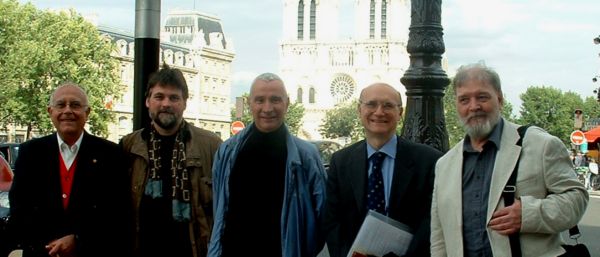 Paris - June 2007